Trusted Experience
Full Service Private Investigation Agency
Direct Focus Investigations is a full service,licensed, private investigation agency providing confidential information to attorneys, law firms, businesses, corporations, insurance companies, organizations, and private individuals throughout Southern California.


Email
info@directfocusinvestigations.com
Built on integrity and knowledge
We take pride in producing results
As our client, you can rest assured that you have entrusted your case to California's most experienced private investigators. We use the most advanced equipment in the industry, and we take pride in what we do. When most would give up we dig deeper. No case is too big or too small. We are here to serve you.
Our Track Record of Successful Results
Many of the largest firms across the US contract us to handle their cases for California. Our reputation for fast, efficient, discreet and thorough private investigations is second to none.
Available 7 Days A Week
What We Can Do for You
We offer a wide range of private investigation and related services. All investigations are conducted by highly trained, licensed, experienced private investigators to ensure your case is handled by competent professionals. We specialize in criminal, civil, workers compensation, background, asset, and process service investigations.
You can be sure we take all cases very seriously and handle each with integrity and discreet confidentiality.
Commitment to Integrity
How Our Process Works
Every case begins with our phone consultation, and is handled with the utmost confidentiality & respect to client privacy.  We will always keep you informed as your case progresses.  For many, the decision to hire a private investigator is not an easy one and we understand that. Rest assured, we are discreet and professional with all our cases.
Is Direct Focus Investigations (DFI) Licensed and Insured?
Yes, it is imperative for the Investigation Service Company working on your case be licensed and have liability insurance.
Where do you serve?
We serve all of Los Angeles, Orange, Riverside, San Diego and Imperial Counties in Southern California.
What is needed to begin surveillance on a subject?
D.F.I. will ask you to describe and provide a photo (if you have one) of the subject to be surveilled, as well as any information regarding their location, including home address, their place of employment, and any information about their vehicle.  This type of information will assist us in getting your case started.
After the D.F.I. investigators gather the information you requested, they will document their investigative findings in a written report, which often includes photographs and video. D.F.I. investigators will provide courtroom testimony if needed.
How fast can a private investigator start working on my case?
Your investigation can begin quickly if you work closely with us in getting the necessary information to start working on your case in a timely fashion.
DFI prefers at least 24 hours notice before beginning any investigations to properly prepare.
However, in certain circumstances, we can start an investigation in one to three hours if the situation is genuinely urgent.  Weekends are usually the busiest time for our Investigators in the Los Angeles, San Diego, Orange and Riverside Counties; therefore, a 24-hour notice is generally needed for weekend assignments.
Keep in mind that we will not begin the actual investigation until we have collected all the information and retainer, along with a few forms to ensure client confidentiality.
How do I get started?
First, you will need to schedule a phone call to discuss the details of our retainer.
We require retainer payments before any case begins, and we can process major credit cards (V/MC/Discover/AMEX) over the phone. You can call our offices 24 hours a day for further details, and we look forward to speaking to you about your investigative needs.
Service Areas
We Serve All of Southern California
We are experienced, licensed private investigators in the Southern California area, or anywhere throughout the State of California.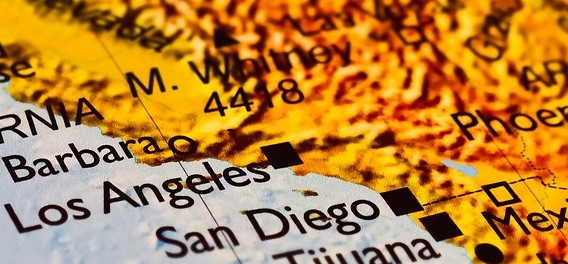 "I have watched Mr. Briones execute a very complex and challenging project over the past few years and I have been so impressed! You can trust him with the most sensitive and challenging projects because not only is he extremely skilled and experienced, but he has the people skills to make you feel comfortable, plus he digs hard and will go the extra mile to get results. I can't endorse him highly enough!"
—Beth T. | San Francisco, CA
Our Blog
Case Studies
Here are our blog posts and case studies regarding issues and situations we have worked with.
We were hired by an attorney on retainer to look into a case involving domestic violence between a husband and wife. The story as told to us was, the couple had a major fight at their house to the extent that the wife hit the husband, to which she admitted to, and the husband choked her, to which he denied. The neighbors overhearing the commotion called the police.
A man hired us to investigate his wife and determine if she was having an affair. His suspicion was based on her hiding her phone, secretive with passwords, keeping separate phone records, and sleeping with her phone.
A man claimed workman's comp due to a back injury he incurred as a Plumber. The employer became suspicious and hired us to see if the claim was false.
Get In touCh
Schedule a Phone Consultation